U.S. Navy orders more REMUS marine robotic systems
The U.S. Navy has awarded Hydroid, Inc a contract extension of US$52.3 million for the MK 18 (REMUS) family of Unmanned Underwater Vehicle (UUV) systems.
This modification is to provide additional fleet fielded assets, to provide expanded capacity. This modification will allow procurement of additional MK 18 Systems, individual UUVs to replace lost or damaged items, and parts kits needed to support repairs at the organisational level. MK 18 system consists of Hydroid REMUS UUVs and associated auxiliary equipment. These UUVs can be used singularly, or in groups to search in the enemy rear areas for threat objects.
MK 18 underwater drone can dive to depths of up to 6,000 meters and explore shallow waters to hover in hazardous areas where navigation is difficult. These unmanned marine vehicles have reduced the high costs of ocean exploration and sampling while increasing the availability of quality scientific marine data.
New Generation Hydroid REMUS 100 Autonomous Underwater Vehicles have recently completed sea trials at Cape Cod Bay, Massachusetts, confirming a significant new capability for IHO Order 1 survey that will soon be operated by the Royal Australian Navy.
Read More:
REMUS 100 Sea Trial Confirms CAT 1B Hydrographic Survey Capability
REMUS Sea Launcher supports Autonomous Deployment and Recovery of UUVs from a USV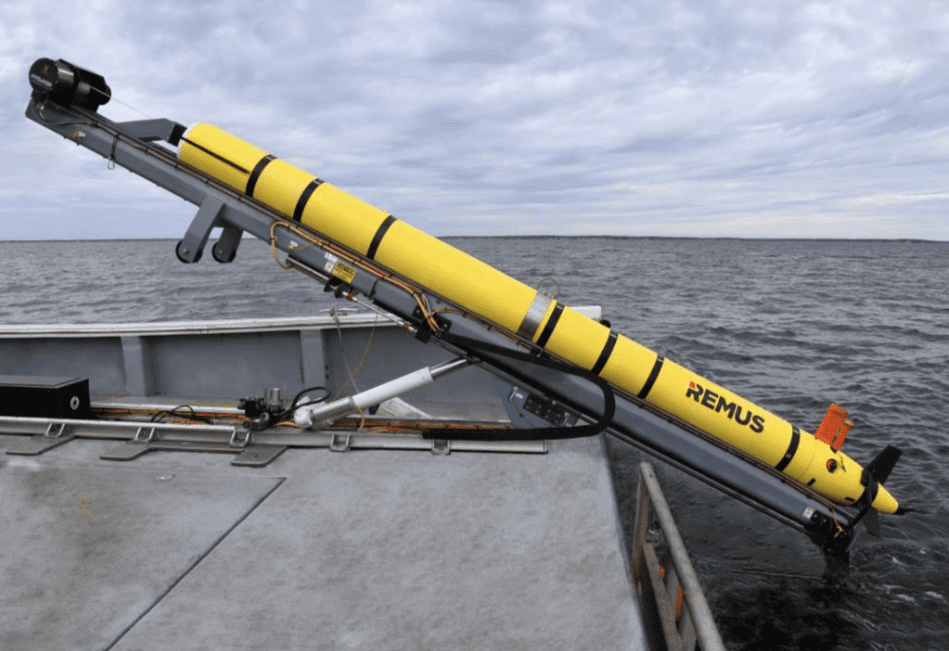 REMUS Sea Launcher is bolt-on/bolt-off and occupies a small deck space of 5.5 x 0.6m.
---