Defence Innovation Hub Award – Theatre ASW using Wave Gliders
Unmanned Surface Vehicles Supporting Undersea Surveillance
BlueZone Group, and our industry partners Sonartech Atlas and Acacia Systems are pleased to announce the award of a Defence Innovation Hub Phase 3 contract to develop Anti-Submarine Warfare (ASW) capability using Australian-developed sonar and combat data processing systems installed in unmanned surface vehicles. Under contract P17-246768 Theatre ASW- Off-board DCL using Wave Gliders, the SME team will deliver a highly automated and autonomous system that will contribute to the ADF's integrated undersea surveillance system as a peer capability alongside existing traditional platforms.
The Phase 3 Defence Innovation Hub contract is valued at $7.1 million – the Hub's second biggest contract to date and the second contract awarded to BlueZone.
The system is an innovative integration of Sonartech Atlas's sonar processors and Acacia Systems automated tracker technology with leading-edge ASW sensors and unmanned platforms.  It will provide a fully autonomous persistent surveillance capability that will complement the ADF's existing and planned ASW force structure. The system will comprise a Wave Glider equipped with a KraitArray™ thin line towed array sonar for the detection of acoustic data. Onboard processing of the data will result in tracking information that can be communicated to contribute to the overall ASW situation awareness.
Sonartech Atlas (Macquarie Park, NSW) will provide specialist design, development and support for acoustic processing aspects of the innovation. The product developed by Sonartech will be derived from the Sonix system that has been implemented for several ASW applications. The Sonix Acoustic Processing Package (Sonix-APP) will autonomously detect passive acoustic contacts received via the KraitArray™. Signal analysis performed by Sonix-APP on detections will provide the information downstream systems require to classify contacts. This system aims to run in real-time and be deployed on the Wave Glider low-power processing hardware.
Acacia Systems (Hendon, SA) will provide advanced tracking and localisation algorithms deployed as part of Acacia's Onyx platform, which draws on work completed for the Integrated Sonar System supplied to the Hobart class Air Warfare Destroyer and earlier innovations deployed aboard Collins class submarines. The system will comprise two main components: the target track and localise module and the autonomous optimal manoeuvre recommendation engine which provides course input to the Wave Glider to support ranging manoeuvres on tracked contacts.
BlueZone Group CEO, Elizabeth Karpiel, said that she was very pleased that BlueZone had the opportunity through the Defence Innovation Hub process to contribute to future concepts for unmanned systems operations for ASW. "BlueZone is an experienced and capable Defence SME", said Ms. Karpiel, "with twenty years' experience in support of unmanned systems used for applications including mine countermeasures, hydrographic survey, and Army Intelligence Surveillance & Reconnaissance (ISR) are well placed to support the development of innovative ideas for unmanned systems in new roles."
BlueZone Group CTO, Darren Burrowes, said that the miniaturisation of electronics and the maturation of unmanned systems presented the opportunity to innovate by introducing new payloads to support ASW concepts. "Unmanned Surface Vehicles can now be reliably deployed for many Defence applications," said Mr Burrowes, "by introducing payloads provided by local Defence SMEs like Sonartech Atlas and Acacia Systems, there is the opportunity to provide new capability by integrating existing technologies in an innovative way." USVs are new tools for persistent naval surveillance and can provide a technological advantage for the Navy.
The project applies automation to a range of ASW operations including deployment of wide area surveillance systems, sonar processing, and tactical track management and reporting procedures. To fast-track and minimise risk from the innovation the approach will continue to be to make use of proven sub-system building blocks using technology jointly developed by Defence and local industry. The project approach is itself an innovative technology development process that aims to simultaneously align the rapid introduction of new and promising technology with evolving military doctrine.
The project will deliver automation and autonomy to ADF ASW to a level never before attempted anywhere in the world.
Read More:

BlueZone Group's technology has the potential to greatly improve the Navy's situational awareness when operating in marine environments
Hunter Company Makes Waves with its Latest Vehicle
BlueZone Group to deliver autonomous ASW capability to RAN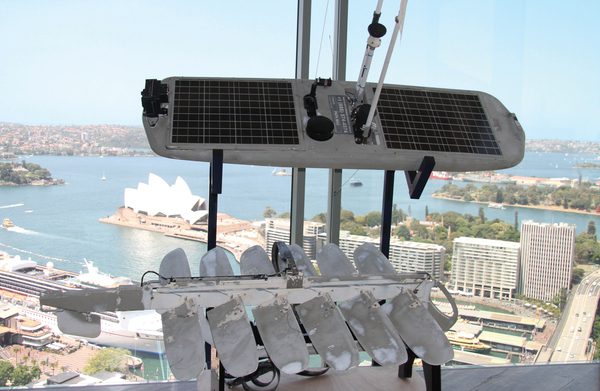 Wave Glider in Sydney after completing Pacific crossing from San Francisco, CA to Hervey Bay, Queensland

.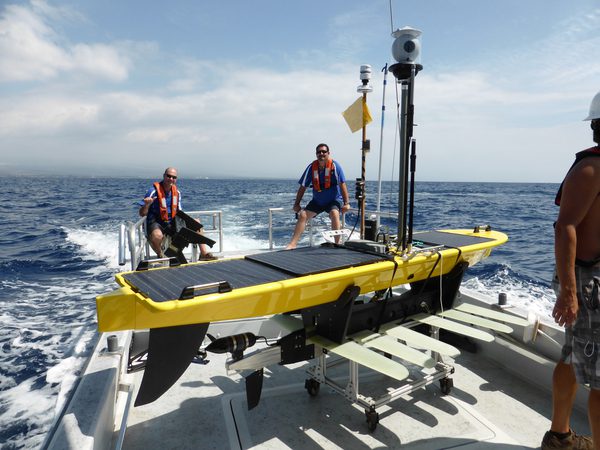 BlueZone technicians completing Wave Glider training at the LRI facility in Hawaii.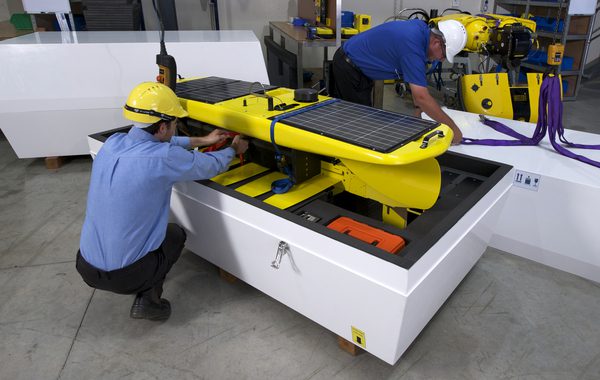 BlueZone supports the Wave Glider Unmanned Surface Vehicle for the RAN.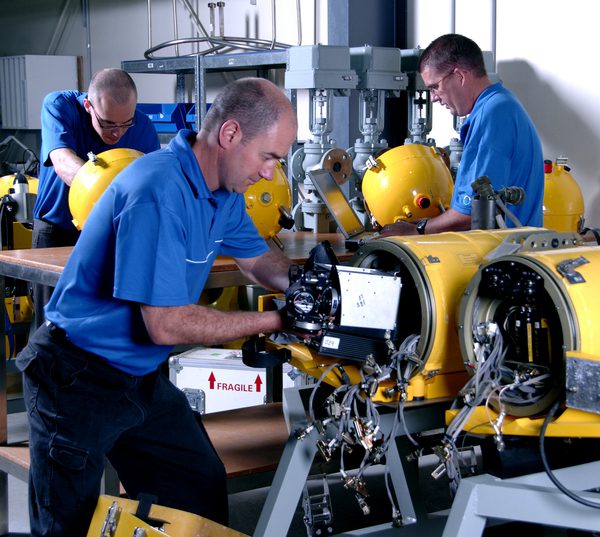 BlueZone has supported unmanned systems for the RAN for more than 20 years.
---