Official Opening of the University of Newcastle's DSA-18 Hub
Official Opening of the University of Newcastle's DSA-18 Hub
BlueZone Group CTO, Darren Burrowes, was pleased to attend  the Official Opening of the University of Newcastle's DSA-18 Hub located at the Williamtown Aerospace Centre.
DSA-18 Hub is a purpose-designed facility which offers a co-location working space for researchers, postgraduate students and industry partners to work collaboratively on projects of mutual benefit for the Defence, Security and Aerospace (DSA) sectors.
BlueZone Group is a member of the Defence Innovation Advisory Group that aims to collaboratively address the Australian Government's "2016 Defence White Paper" vision to enhance Australia's defence capability and support collaborations with defence industry and science and technology research partners in support of our nation's security.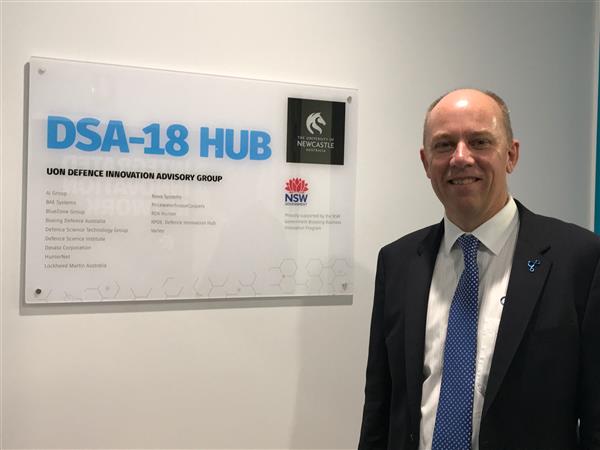 BlueZone Group CTO, Darren Burrowes, at the Official Opening of the Williamtown Defence Hub (DSA-18 Hub).
---