Sea Wasp ROV for Counter underwater Improvised Explosive Device (IED)

Sea Wasp represents a significant change in underwater operations against IEDs and similar threats by allowing bomb technicians to conduct underwater intervention for both improvised and conventional munitions. Designed to be operated by a small EOD/IEDD team – as few as two persons – the system can easily be configured to meet the specific requirements of any mission. Transportable over land in a light support vehicle, the Sea Wasp can be deployed from harbour walls or the beach. It can also be fitted to specialised surface support vessels, and is flexible enough to be loaded into multiple  varieties of boat, for example vessels of opportunity (VOO), rigid-hulled inflatable boats (RHIBs) and work boats, depending on the demands of the mission.
The hydro-dynamically stable, highly reliable system boasts exceptional performance and low lifecycle costs, making it an ideal, cost-effective choice. With a high degree of operational autonomy, the SEA WASP takes vessels and men out of the threat envelope, providing a safer underwater solution for ordnance disposal. The concept is derived from the robotic systems used to dispose of land IED threats, the WASP takes the concept under the water.
The Sea Wasp's onboard Doppler Velocity Log (DVL) and Internal Measurement Unit (IMU) deliver navigational capability, allowing it to record and transmit specific way points. The vehicle itself incorporates Saab Seaeye's unique iCON intelligent control system, and is modelled on Saab's Double Eagle family of MCM vehicles, to give six degrees of freedom for ultimate manoeuvrability.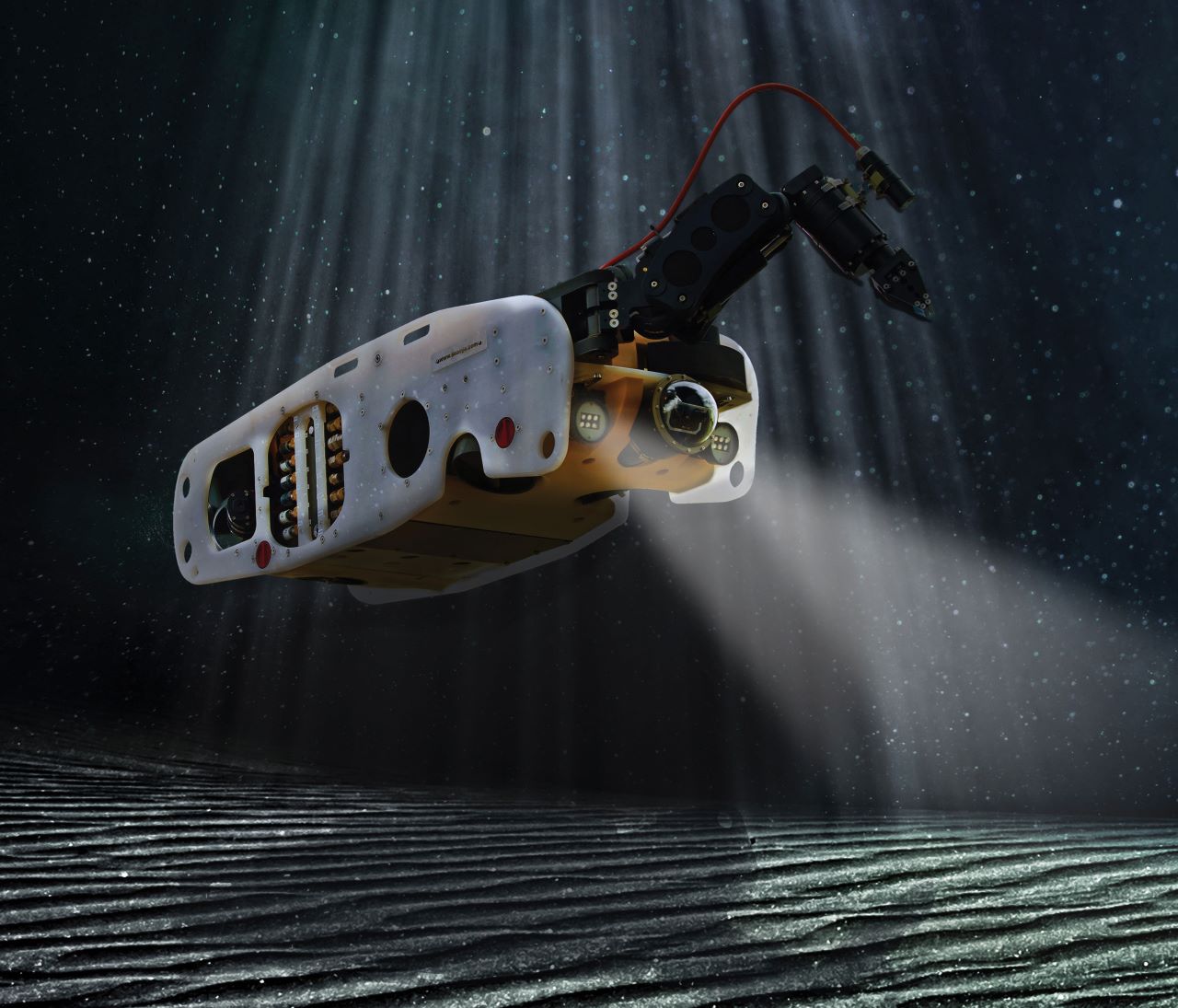 Designed with mobility in mind, the Sea Wasp is a two-man portable system that includes a vehicle, generator, pilot station hand winch and power supply unit. The highly adaptable system can be deployed from the harbour side or from small surface craft and is transportable over land in a Light Support Vehicle or similar.
 The traditional system carries a high-tech sensor suite that includes wideband sonar, LED lights and video cameras for effective operation and identification capabilities in areas with limited visibility; however additional sensors can be fitted due to its flexibility.