Where Are They Now?
At UVS one of our values is to continuously improve our operational and technical knowledge. We figure that the more we know about our range of products and their applications then the better assistance we can provide to our customer base.
We think that continuous improvement means sharing the knowledge through the company and also bringing new staff into the picture. One of the most important issues is hiring of new staff and for this we need high school students to select Science Technology Engineering and Maths (STEM) subjects so that they are candidates for technical careers. To support this UVS (and sister company ATSA Defence Services) have provided positions for engineering summer interns and work experience for high school students since 2010.
UVS Newcastle General Manager, Jennylee Taylor, recently presented at the Australian Industry Group Innovation Cluster at the School of Industrial Design, University of Newcastle (UON). Jennylee said that the work experience provided a two-way learning experience as ATSA/UVS workshop staff experienced teaching roles and students learned about building an interesting project (a Remotely Operated Vehicle) from scratch. Jacob Layton from St Phillips Christian College joined Jennylee in the presentation. Jacob said that he has enjoyed gaining insights into the high tech workplace at ATSA/UVS during his work experience.
Jennylee said that she was very pleased to report that ATSA/UVS work experience students had chosen technical courses of study
• 2010 – Rebecca Atcheson –  Scholarship in China
• 2011 – Matthew Brain –  Mechanical Engineering UON
• 2012 – James Nichol –  Engineering UNSW 2nd year
• 2012 – Jarred Zeeman – Electrical Engineering UON 2nd year
Khyle Day – Work Experience Yr 10 – Swansea High 2013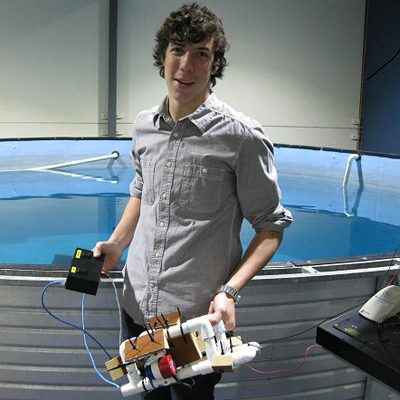 James Nichol 2012 – ME Program Yr11/12 – St Philips Christian College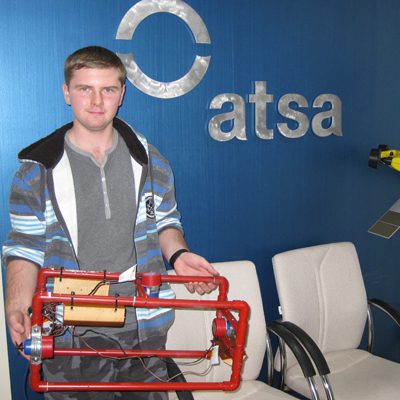 Jacob Layton 2015 – St Philips Christian College ISTEM student
Yr 10– Newcastle Campus
---