WAM-V Unmanned Surface Vehicle Heads Downunder
Australian Maritime College Joins the Maritime RobotX Challenge 2022
The Australian Maritime College has joined the Maritime RobotX Challenge 2022 to be held in Sydney in November 2022 with the acquisition of the WAM-V Unmanned Surface Vehicle.
Unmanned Surface Vehicles like the WAM-V are aquatic robots that can operate independently of humans at sea and can be used for a variety of tasks.
The Wave Adaptive Modular Vessel (WAM-V) is an innovative class of watercraft using unique suspension technology to radically improve seagoing capabilities. The articulating system uses springs, shocks and ball joints to minimize structural loading. The result is an ULTRA-LIGHT, MODULAR vessel that can perform in sea conditions where an ordinary boat of similar size could no longer operate. The incredibly SHALLOW DRAFT and arches contribute to the GANTRY CRANE like functionality.
The WAM-V will also support research, development, and other activities as part of the Defence and Maritime Innovation and Design Precinct (DMIDP) being established at AMC. The DMIDP aims to foster maritime-specific solutions as well as a broad range of science and technology capabilities, drawing academics and members of the maritime industry from across the country to support Defence Science and Technology.
AMC, through its training and consultancy division AMC Search, is at the forefront of training in the use of advanced autonomous marine systems and has been supporting the Navy since 2017 in their use and operations.
Aquatic robots include both autonomous underwater vehicles (AUVs) and unmanned surface vessels (USVs) that can be programmed, loaded with sensors and cameras and sent on missions by the Navy for surveillance purposes or into environments that are dangerous for sailors to operate in. They are used by the Royal Australian Navy's Mine Counter Measures and Hydrographic forces.
Read More
Maritime RobotX Challenge 2022 in Sydney
Tasmanian waters have become the newest training ground for the Royal Australian Navy
Defence Innovation Precinct for Tasmania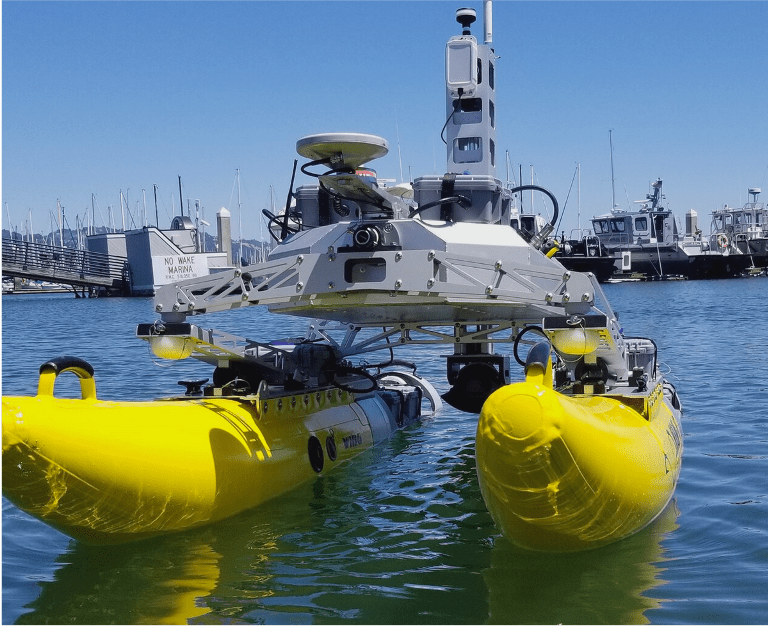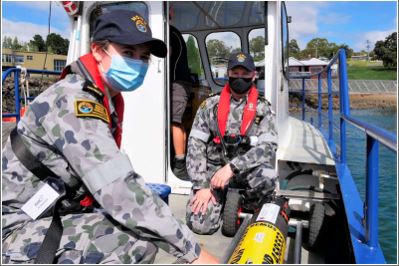 ---