Teledyne OceanScience Z-Boat 1250 Promotion
BlueZone Group is pleased to announce the launch of the newest Teledyne Oceanscience Z-Boat in their family of Remotely Operated Surface Vehicles, the Z-Boat 1250.
This new boat is ideal for surveyors looking for a reliable, remotely controlled, single beam echosounder (SBES) boat that is truly portable.  The boat is IP67 rated and manufactured with ABS hulls and a collapsible sliding crossbar to make it rugged, light weight, and easy enough for one person to carry, providing remotely operated survey capability in difficult to reach areas. This SBES boat is great for use in rivers, streams, lakes, flood areas, tailing ponds, and more.
Teledyne has announced a special promotion through the end of November for customers who see a great fit for this technology with their applications. Oceanscience is offering a 5% discount off all purchase orders received before the end of November*. As an added incentive to fully outfit your Z-Boat 1250 capability, Oceanscience are also offering an additional $750 credit toward spare parts and training for purchase orders submitted before the end of October*.  *Both promotions require that customers take delivery before the end of 2017.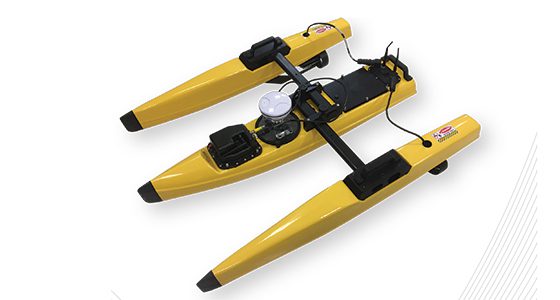 ---