SeaBat® T50-R Multi Beam Echo Sounder for Navy
SeaBat® T50-R Multi Beam Echo Sounder for Navy
BlueZone has recently supplied a Teledyne Reson SeaBat®T50-R Multi Beam Echo Sounder (MBES) to the Royal Australian Navy Hydrographic Survey ship HMAS LEEUWIN.
BlueZone GM Oceanographic and Hydrographic, Mark Hegarty, said that the SeaBat® T50 is the new addition to the leading SeaBat® T-series product range engineered from the ground up. Combined with a very compact Rack-mounted Sonar Processor (RSP) the SeaBat® T50-R provides unprecedented survey data, providing faster operational surveys and reduced processing time.
In this blog article, Dr. Robin Beaman of James Cook University reports on the sea trial conducted at Green Island off Cairns. Dr. Beaman reports "Data quality were excellent, requiring hardly any editing of noise. The wreck's exterior was clearly seen rising vertically from the seafloor. Within the point cloud, we could also view the internal frames and debris lying on the seafloor beside the wreck."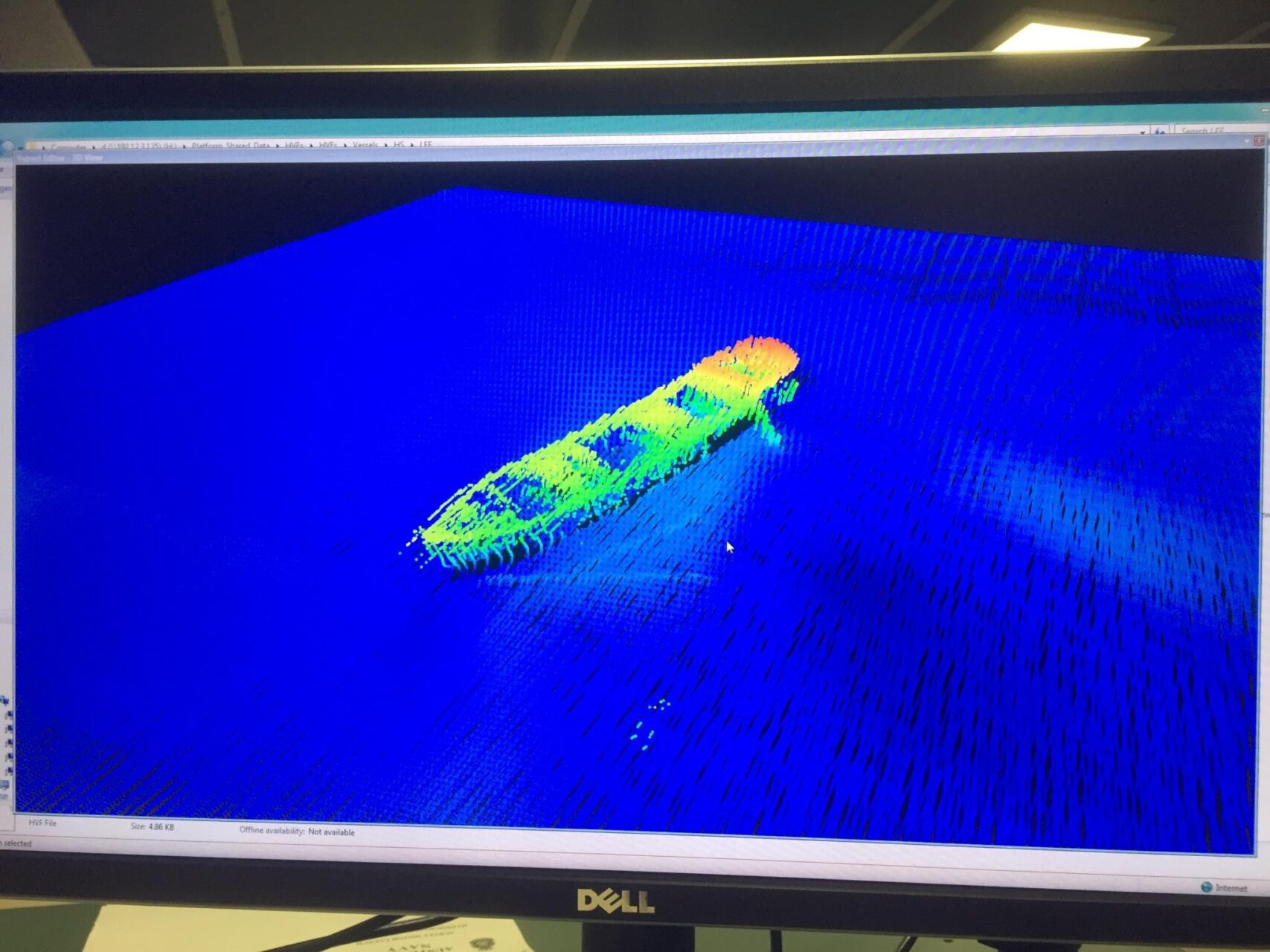 SeaBat® T50-R MBES image of wreck at Green Island.
---