Report outlines vital role of collaboration for defence capability
Report outlines vital role of collaboration for defence capability
BlueZone UVS CTO, Darren Burrowes, has participated in the  NSW Collaboration for Defence Symposium held at the University of Technology Sydney with discussion around what success in collaboration looked like was one of the key talking points.
The event, hosted by UTS, NSW Department of Industry, AIDN NSW, SADIG and HunterNet, featured guest speakers representing industry, academia and government and concluded with a panel discussion.
Burrowes said that from an SME's perspective, a meeting of equals was essential when it came to engagement with academia and Defence.
"Ultimately, IP needs to be delivered into the hands of SMEs smoothly so that they can quickly utilise it, especially in this age of rapid technology advancement," he said. "At the end of the day all of that IP is funded by public money and having it sit on the shelf doesn't do anyone any good."
He said culture eats strategy for breakfast, "if the culture is wrong then it's just not going to work". Burrowes also said technological conversations between SMEs and Defence needed to be reinvigorated.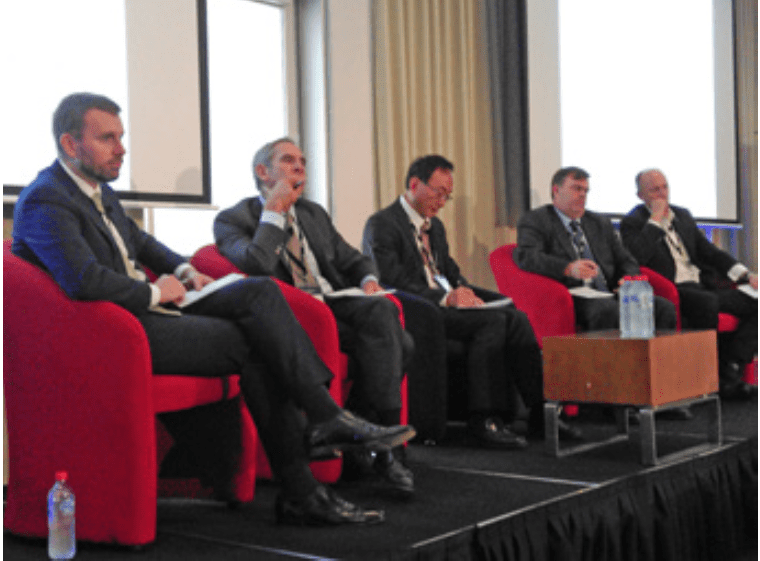 The panel at the NSW Defence Collaboration Symposium: (L-R) Benjamin Hayes, assistant secretary Defence Industry Policy Division; Air Marshal (Retd) John Harvey, NSW Defence Advocate; Professor Chun Wang, UNSW, head of mechanical and manufacturing engineering; Mark Baker managing director Sonartech Atlas; and Darren Burrowes, CTO The Blue Zone Group. 
---