OceanTools D7 & D10 DyeTectors®
OceanTools D7 & D10 DyeTectors®
Advanced subsea dye detection system
BlueZone is pleased to announce the OceanTools D7 & D10 DyeTectors® available for purchase or rental:
Rhodamine, Fluorescein or Ultraviolet dye detection
Focused beam and filtered high intensity LEDs
Light amplification and photon detection technology
6000m standard depth rating or 1000m option
The D7 DyeTector is a state of the art subsea leak and dye detector. High-power LED light is focused through lenses and filters to create a concentrated beam that is tuned to a specific wavelength to cause maximum fluorescence of the dye. Detection electronics employ clever light amplification technology to amplify even the smallest amounts of fluorescence from the agitated dye molecules.
The powerful ROV mounted D7 DyeTector uses a new technology capable of detecting single photons of light, which enables it to detect down to single digit parts per billion of dye dissolved in water. This makes it ideal for detecting the very smallest of leaks or dye dosed cement.
A diver held D9 DyeTector is currently in development. The self-contained unit with a built-in display can be powered by an external battery pack. It has an ergonomic handle and simple diver-operated controls, with a depth rating of 400 metres.
For larger leaks, OceanTools offers the D3 and D5 DyeLighter range, for use with a dye detection camera.
Read More
OceanTools D7 & D10 DyeTectors® Advanced subsea dye detection system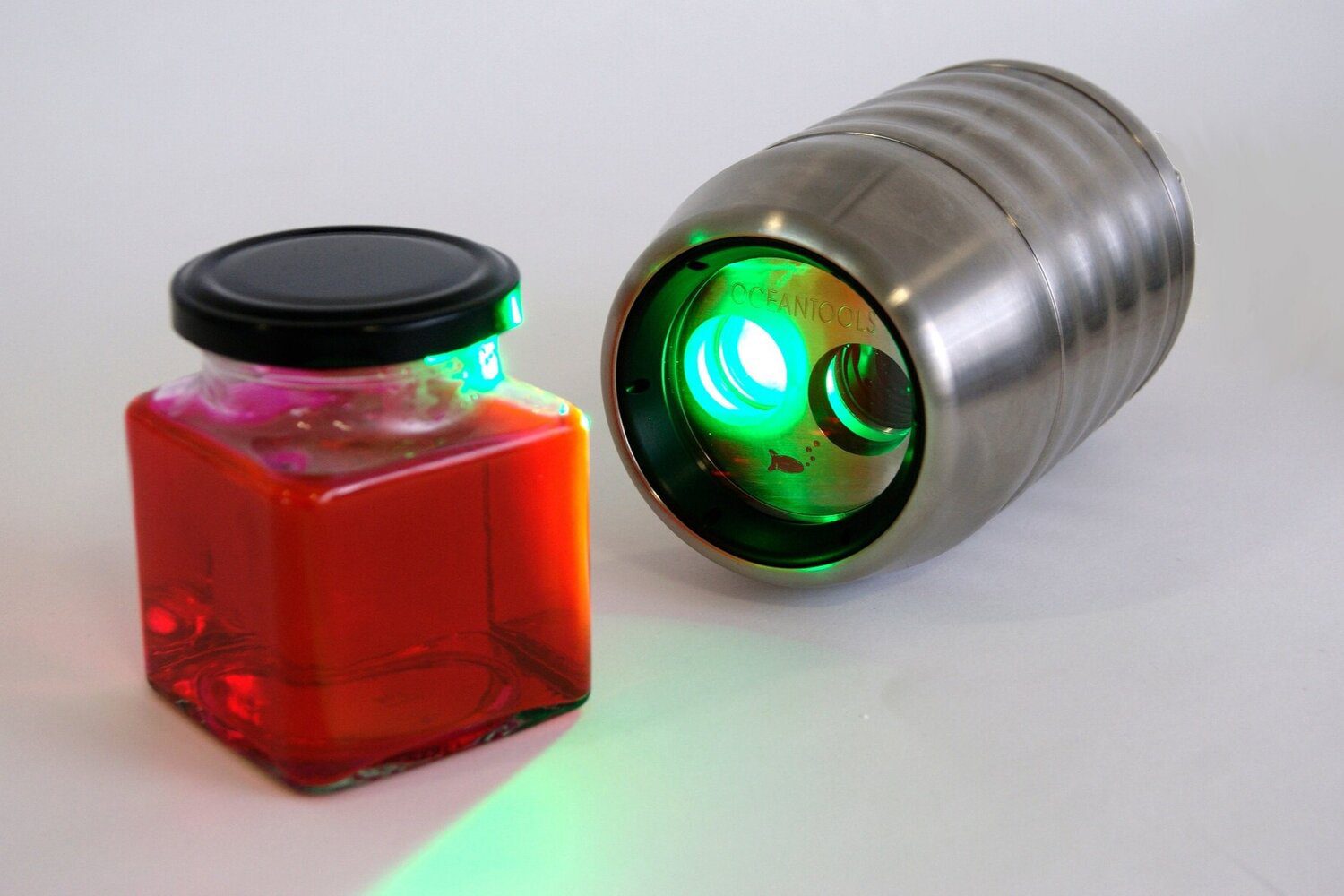 D7 DyeTector ® – Advanced subsea dye detection system

.
---