Leave the River Feeling You are Right on Q
Leave the River Feeling You are Right on Q
The Teledyne RDI RiverPro ADCP is built on the best-selling RioGrande 1200 kHz ADCP and combines recent innovations from the RiverRay ADCP. When combined with Q-View software, it is a powerful and easy to use tool that simplifies hydrographic field work from the river to the office.
The RiverPro ADCP includes an auto start setup for quick starts to field measurement activities. An optional upgrade for manual setup enables experienced users to configure the ADCP for advanced measurement tasks if required. The versatile vertical beam in a RiverPro enables depth measurement, profiles of up/down speed and echo intensity data to be gathered. All data is geo-referenced using an embedded GPS that merges GPS data into the standard ADCP record.
Because the RiverPro uses the same stable trimaran float as the RiverRay it provides an easy upgrade path or the option of exchanging ADCPs for different jobs. Meet us at AHA 2016  24 to 27 October in Canberra to find out more about the feature-packed RiverPro and how it can help you to leave the river feeling you are right on Q!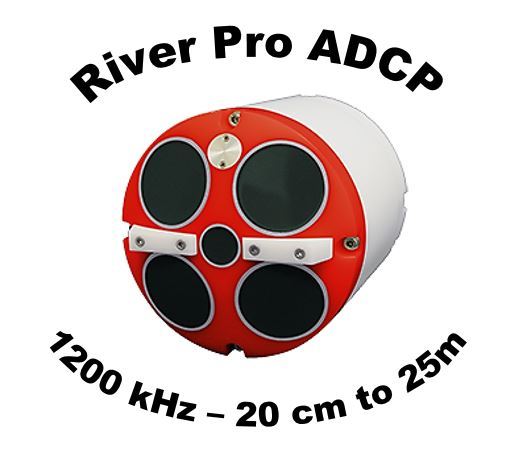 The 1200 kHz RiverPro measures from 20cm to 25m and is ideal for the mix of shallow streams and deep rivers typical of Australian conditions
---