Final Preparations for Autonomous Warrior 2018
Final Preparations for Autonomous Warrior 2018
Final Preparations for Autonomous Warrior 2018
The BlueZone Group project management, technical and engineering staff, are busy making final preparations for Autonomous Warrior 2018 (AW18), held in Jervis Bay NSW from the 5th to 23rd November 2018. The AW18 was held under the auspices of the Five Eyes', The Technical Cooperation Program (TTCP), which was led by Defence Science and Technology (DST), and supported by the Royal Australian Navy.
BlueZone Group will support the demonstration of several systems for the Autonomous Warrior 2018 Industry Dynamic Exhibition (IDE). The aim of the AW18 IDE is to provide the industry with an opportunity to display and exhibit innovation in autonomous and unmanned systems. In addition, technologies that may be suitable to support the ADF including in maritime, littoral and land operations, complex and contested environments such as combat at sea, regional security, military support and amphibious action.
Approximately 60 Expressions of Interest, resulted in 21 companies participating in the IDE and the demonstration of 17 unmanned and autonomous platforms. BlueZone is pleased to be joining with other industry partners in a showcase of industry technology and ingenuity. With the maritime system focus on Autonomous Warrior at Jervis Bay, BlueZone will demonstrate three innovative examples; two Unmanned Underwater Vehicles (UUV) and an Unmanned Surface Vehicle (USV) during the IDE.
Hydroid Next Generation Remus 100 and M3V Autonomous Underwater Vehicle

The Next Generation REMUS 100 will be used to demonstrate communication through the water. The REMUS 100 will detect mine-like objects (MLO) and transmit positional data of MLOs through the water to the M3V AUV, acting as a covert gateway buoy to forward transmit the data ashore. This will enable real-time covert MCM detection, positional data reporting and covert rapid environmental assessment. For AW18, the REMUS 100 can be used for seafloor surveys for the detection of mines, and/or smuggled arms.
The REMUS M3V is a compact, one-man portable AUV. It can achieve speeds of 10 knots and is equipped with an articulated tail control system, along with a positioning and navigation system in the standard configuration. REMUS M3V also has a variable centre of gravity, allowing it to operate in a buoy mode. Outfitted with side-scan sonar, the REMUS M3V has a multi-functional tail antenna that includes Iridium, Wi-Fi and a Flasher. The REMUS M3V is a low-logistics system that is compatible with existing survey and AUV capabilities.
Integrated Z-Boat
The Z-Boat is a USV solution for inshore/littoral surveillance and rapid environmental awareness surveys, using an integrated multibeam sonar and LiDAR systems. The Z-Boat will be used to demonstrate remote visual surveillance capabilities, using high-resolution thermal and still video cameras. Above and below water rapid environmental assessments and survey tasks can be completed by swift evaluations and de-risking of the nearshore mine threats and shallow-water Mine Counter Measures (MCM), via an integrated USV multibeam sonar system.
Envisaged scenario themes for the Z-Boat include above and below water survey capabilities to support clandestine insertion from the sea; counter arms-smuggling to provide positional and feature data relevant to dumped/discarded arms, assisting underwater recovery. At minefield clearance sites, the Z-Boat will run an autonomous, multibeam shallow water mine-detection survey, providing positional and feature data including mine-like objects.
Learn More: REMUS 100 Next Generation Autonomous Underwater Vehicles (AUV)
Learn More: REMUS M3V – High-speed and Low-Cost Micro AUV

Learn More: Z-Boat Marine Intelligence, Surveillance & Reconnaissance (ISR) and Hydrographic Survey capability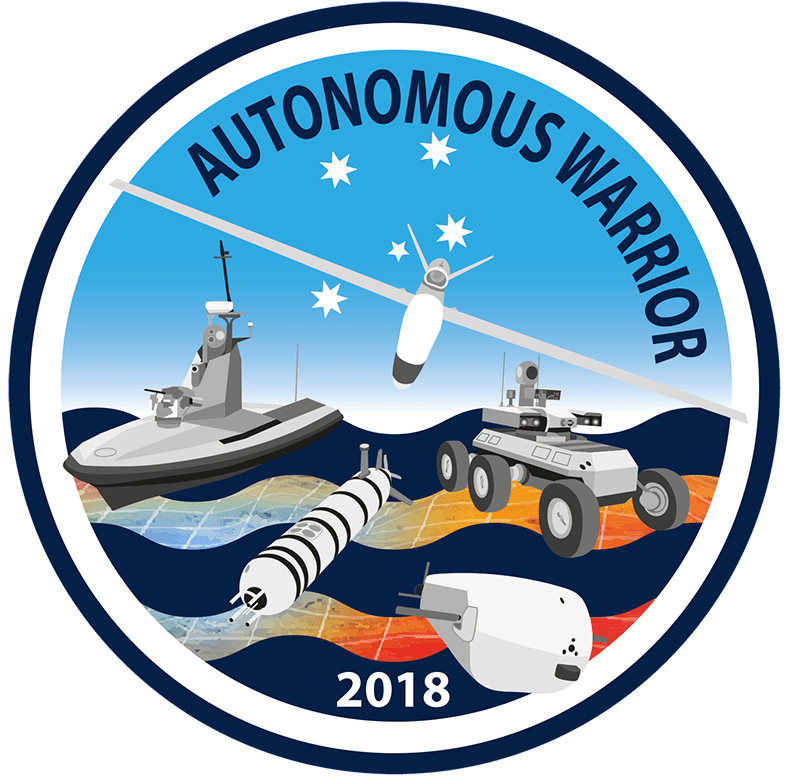 BlueZone is supporting the only Unmanned Underwater Vehicle demonstration at Autonomous Warrior 2018 with the New Generation REMUS 100 and game-changing M3V AUV.
---