Falcon Training for CSIRO in Hobart
Seaeye Falcon Training for CSIRO staff has successfully been completed on-site at the CSIRO facility in Hobart, Tasmania.
BlueZone Workshop Manager, Paul "Monty" Montgomery travelled to Hobart to conduct a week of training including theory and practical sessions. Monty said that the dockside facilities in Hobart were perfect for a training location and he adapted the course so that there was an emphasis on "hands-on" practical training for the CSIRO students. "The students were all very keen for practical experience," said Monty, "and for many people this is the best way to learn and we are very happy to support Falcon training in this way."
CSIRO staff commented, "[the training] kept it as real world practicalities, which we like, in return the team, I felt, really took to it like a duck to water. Thank you for this training method."
Seaeye vehicles are clearly seen as the trusted choice for many applications. The Seaeye Falcon technology was ground breaking when introduced to the observation and inspection market in 2002 and since then the entire Seaeye range has been continually upgraded and improved particularly because of the flow through of Saab ROV technology from Defence applications. BlueZone has specified and delivered many full ROV systems (including ROV, instrumentation, Tether Management System, Launch and Recovery System and control cabin) for customers in Offshore Oil & Gas, Aquaculture and science.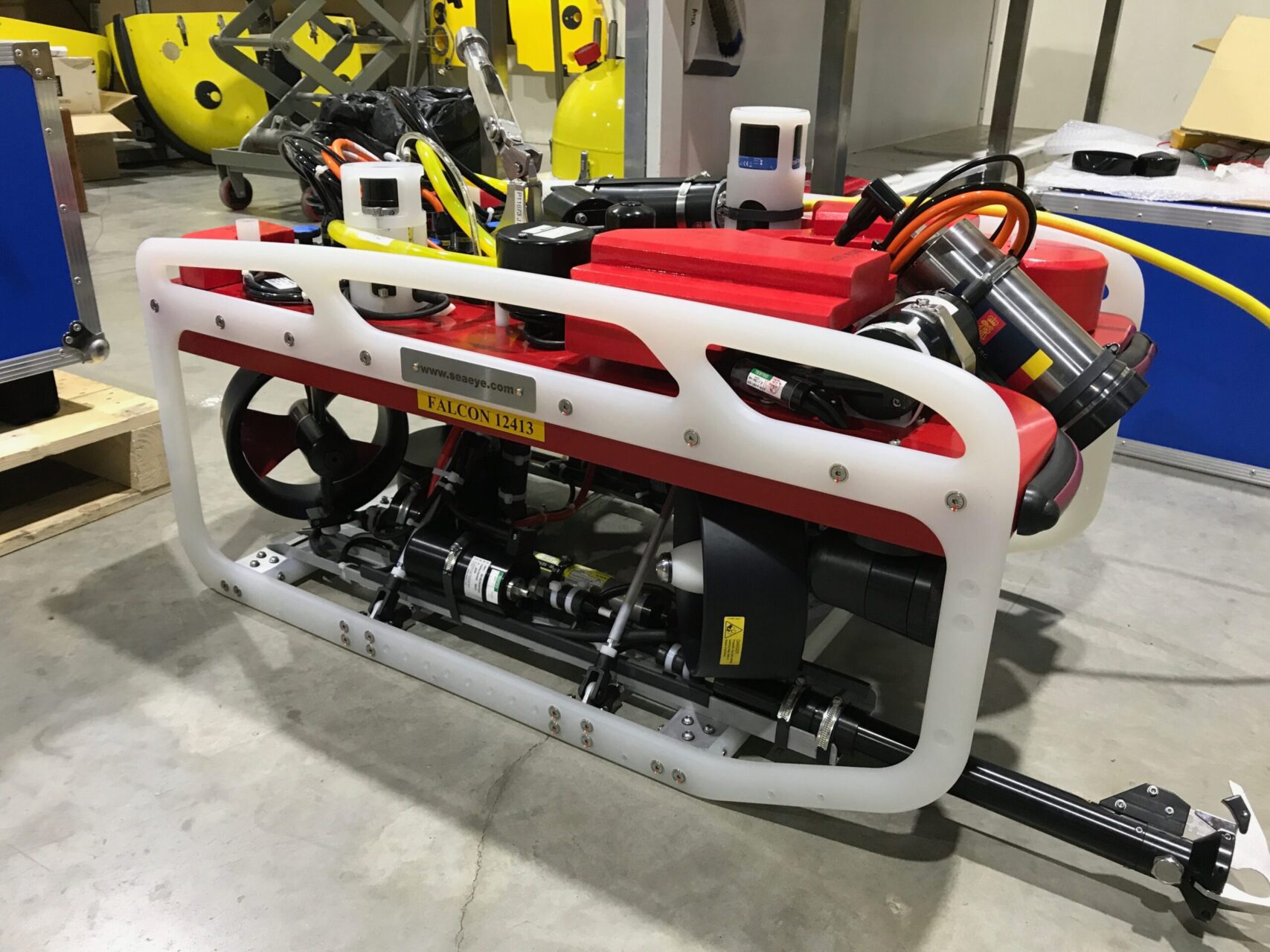 Falcon 12413 is prepared for delivery to the CSIRO in BlueZone's support facility in Newcastle, NSW. BlueZone has provided support in Australia for Saab Seaeye products since 2000. The CSIRO Falcon features include high-intensity dimmable LED lighting, Tritech Super SeaPrince sonar and a Kongsberg OE14-502 HD zoom camera.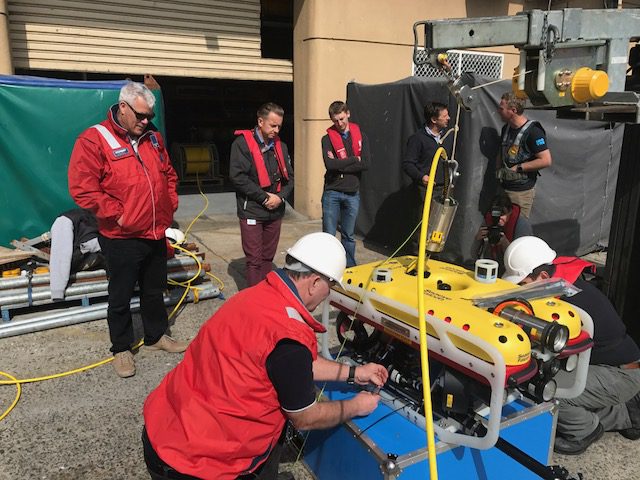 Falcon training incorporated plenty of practical hands-on experience for the CSIRO students.
---