Engineering Interns – East & West Coast
Engineering Interns – East & West Coast
BlueZone Group has been pleased to host engineering interns over the summer university break in our workshops on the East & West Coast. Chief Technology Officer, Darren Burrowes, said that Engineers Australia requires engineers to complete the equivalent of 12 weeks full time engineering experience before being awarded their degrees. "Engineering experience is a key part of an engineering education," said Darren, "and at BlueZone Group we can offer experience in many facets of engineering from embedded software to high power electrical and many other technologies for the harsh subsea environment."
In the BlueZone Newcastle workshop 5th year mechatronics and mechanical engineering student Joel Broad worked on a project contributing to the ongoing development of autonomous Z-Boat technology. Z-Boats have been of interest for customer applications including inshore hydrographic survey, surveillance and river gauging. Joel worked on integration of a ruggedised Remote Control that will provide customers with an industrial-quality remote control option for very harsh conditions. He also contributed to work on development of new autonomy options for the Z-Boat which will form part of his ongoing work at the University of Newcastle for the Maritime RobotX competition.
Meanwhile, on the West Coast, first year engineer Griffin Polglaze was hard at work completing many tasks in the Bibra Lake workshop. One important skill that Griffin learned was completing of moulding jobs supporting the BlueZone polyurethane Subsea Cable Moulding service. Care and attention to detail is critical in assembly of subsea cable harnesses and fitting-off underwater connectors, and Griffin worked under the supervision of staff experienced in many types of subsea connectors, cables and jacket types.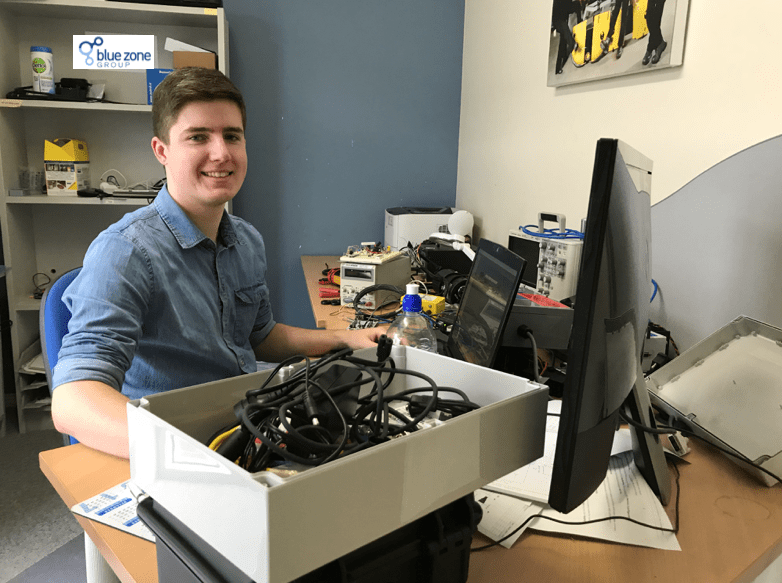 Joel Broad working on software development tasks in Newcastle.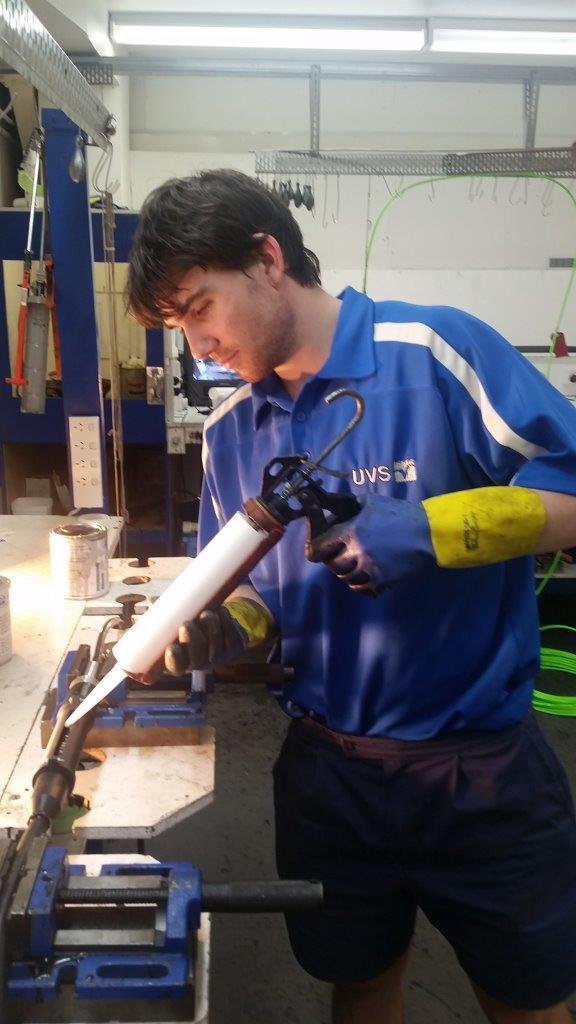 Griffin Polglaze in the Cable Moulding Workshop in Bibra Lake.
---