Double Eagle for Australian MCM Conditions
Double Eagle for Australian MCM Conditions
BlueZone Group company, ATSA Defence Services, has been a service partner for support of the Saab Double Eagle system in Australia since 2000. Saab leads the world with underwater systems for anti-submarine warfare training, mine counter measure mitigation and surveillance missions.
With a range of up to 1km and depth rating of 500m, the Saab Double Eagle Mine Disposal System remains the reference for remotely operated MCM. Powerful propulsion enables underwater speeds of up to 8 knots, ensuring the Double Eagle can operate in the harsh maritime operational areas of Australia and the region.
Saab offers a range of vehicle upgrades for the Double Eagle including propulsion, energy systems and payload options to counter the modern mine threat. New payloads include Synthetic Aperture Sonar with range independent resolution of 3cm. With full motion compensation and multi-path suppression, a coverage rate of up to 2.5km2 per hour can be achieved. Real-time data is gathered and analysed for operator presentation and decision making providing a force-multiplier capability.
Forward Looking Sonar, High Resolution Bathymetry, 3D and laser imaging are all potential payloads that enable high quality intelligence data to be gathered on mine types, configuration and deployment that is beyond any one-shot system capability.
Saab's Double Eagle has performed outstanding service in the HUON Class Minehunter for nearly 20 years and is in a good position for inserting modern technologies to add new capabilities. With readily-available upgrades to its propulsion and sonars, new digital control and interfaces, the Double Eagle will be ready to face any mine threats into the future.
There is also a strong regional focus on anti-submarine warfare (ASW) which creates a significant demand for these specialised skills and training. Saab offers the  AUV62-AT is a self-propelled underwater reusable artificial acoustic target used for training sonar operators. It mimics submarines to teach ASW crews how to detect, track and classify the variable speed of the manoeuvring underwater target.
The manoeuvring training target system takes the place of a conventional submarine which can be a massive logistical exercise and cost to involve. The vehicle transmits a broadband noise similar to the noise of a conventional submarine and active sonar pings received by the vehicle are echoed back with realistic target strength and echo elongation.
The AUV62-AT system has an acoustic dynamic range large enough to allow comprehensive ASW training with multiple sonars, surface vessels, helicopters and torpedoes operating together involving simultaneous active sonar transmissions.
The short re-preparation time on-board makes it possible to operate the system continuously for as long as the exercise requires. The vehicle is programmed to follow a route of pre-defined waypoints, or adapted for sensor interaction while operating rule-based to solve a specific task within a pre-defined area. Obstacle avoidance and a high degree of positioning are examples of the advanced features of AUV 62-AT.
The modular design offers readily-adaptable conversions for MCM missions, sea bottom mapping, rapid area assessments or the like through swappable payloads which can be changed locally.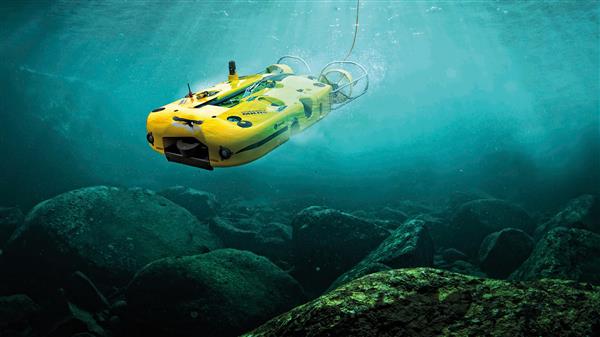 Powerful propulsion enables underwater speeds of up to 8 knots, ensuring the Double Eagle can operate in the harsh maritime operational areas of Australia and the region.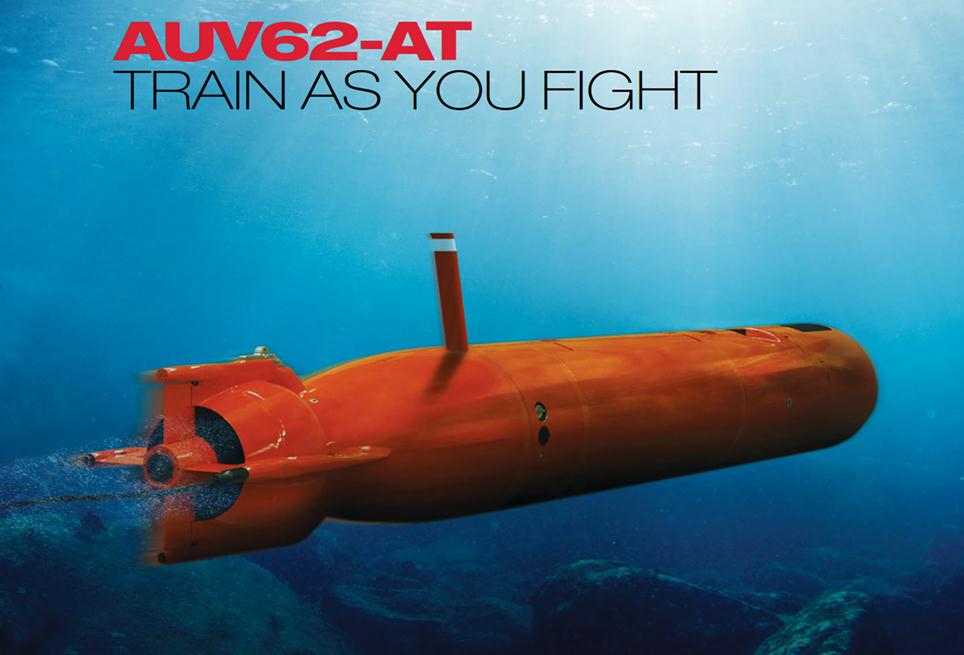 Improved ASW capability for air and maritime assets requires advanced training aids like the AUV62-AT to enable crews to "train as they fight".
---