ClearSignal® – Biofouling Protection for the Life of the Instrument
ClearSignal® – Biofouling Protection for the Life of the Instrument
Hank Lobe, Director of ClearSignal®, has visited Australia for meetings with a number of BlueZone customers who recognise the benefits of permanent biofouling protection for marine instruments. ClearSignal® utilises advanced coating technologies to achieve lifetime biofouling resistance performance. Unlike anti-fouling systems which relay on active biocides and whose effectiveness degrades with time, ClearSignal® Biofouling Protection remains 100% effective for the intended life of the instrument.
Newcastle General Manager, Andrew Hazell, accompanied Hank on visits to marine science organisations, port authorities and other customers concerned with biofouling. Andrew said that biofouling conditions observed in Australian seas and oceans were often more severe than those observed in other parts of the world. "Much of the marine science in Australia needs to be completed in relatively warm and shallow waters," said Andrew, "These are ideal conditions for biofouling so that fouling of the instrument can become the limiting factor for deployment time." ClearSignal® was originally developed for biofouling of aquaculture netting and is finding new applications in Offshore Renewable Energy where relatively shallow deployments result in rapid biofouling of submerged equipment and systems.
BlueZone provides an exclusive ClearSignal® Coating Service in Australia. ClearSignal® coating products can be applied to your new or existing instruments and underwater components at BlueZone workshops. This provides for fast turnaround for instrument coatings and BlueZone is able to offer ClearSignal® coating as an option together with the ADCP Verification Service.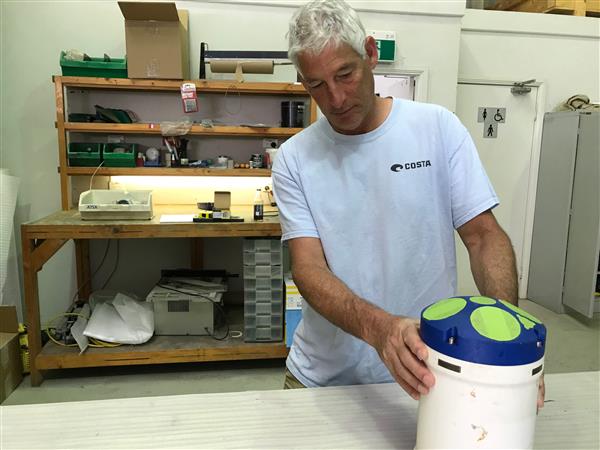 Hank Lobe inspects a Teledyne RDI ADCP that has been masked before the surface is prepared for ClearSignal® application.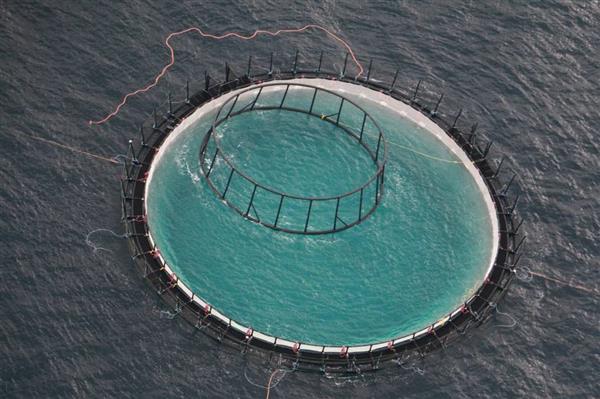 Failure of a kingfish trial site off Port Stephens has been put down to vigorous barnacle growth on the pen's mooring system and large seas

.
---