Celebrating 20 Years of Double Eagle in Australia
A Mine Disposal System that Meets the Challenge of Australia Conditions
First introduced to service in 1999, the Double Eagle Mine Disposal System has been supported in Australia for 20 years by BlueZone Group as a service partner for Saab Dynamics of Sweden.
Established in 2000, ATSA Defence Services (now a part of BlueZone Group) has been a successful spin-off from the $1bn Minehunter Coastal Project that saw six Huon Class Minehunter ships constructed in Newcastle, NSW. The Minehunter fleet is now based at HMAS Waterhen in Sydney and continues to provide a leading edge Mine Countermeasures (MCM) capability for the Australian Defence Force.
Minehunter Coastal Project and Double Eagle
The Saab "Double Eagle" Mine Disposal System is embarked in the Minehunter ships and provides the principal weapon system for disposal of sea mines identified by the ship's mine hunting sonar. The Double Eagle vehicles are highly sophisticated using flight-control software to provide a full six-degree of freedom control for accurate and quite manoeuvring when close to sea mines. The BlueZone workshops and dedicated test facilities provide a highly effective capability for maintenance repair and upgrade of Double Eagle Mine Disposal Vehicles and associated equipment including the Control Console, Automatic Tension Control Winch and Power Control Unit.
BlueZone's engineering and technical team work closely with Thales to provide complete in-country in-service support for the Mine Disposal System. The net result has been a "win-win" for defence and industry with excellence in support available to the RAN combined with local high tech jobs in Newcastle and a strong relationship built between Australia and Sweden as BlueZone and Saab have worked closely together over the years.
BlueZone CEO, Elizabeth Karpiel, said that SME's were an essential part of the support capability for Defence in Australia. "SME's such as BlueZone provide an innovative and focussed capability that has ensured excellence in local support for the Double Eagle system for twenty years".
Flexible Upgrade Path
The Double Eagle system was the most advanced of its type when introduced into service with the RAN in 1999 and a system upgrades and improvements developed by Saab have ensured a flexible upgrade path is available to ensure that the system remains ahead of contemporary threats and provides the RAN with the full capability available from modern electronics and software. The Double Eagle system is in operation with many naval forces globally demonstrating the proven capability of the system upgrades.
Win a Double Eagle Lego Model!
To celebrate 20 Years of Double Eagle Downunder, BlueZone is giving away twenty Double Eagle Lego models – the classic Scandinavian building blocks for the classic Scandinavian remotely operated vehicle!
Use the comment box below to win a Double Eagle Lego model by telling us in 25 words or less:
"Why do you think it is important that Australia continues to have the sovereign capability to maintain, modify and modernise its own Uncrewed Maritime Systems?"
Don't forget to include your postal address for delivery of your Double Eagle Lego model!
As durable and as versatile as Lego, the Double Eagle is now celebrating 20 years of serve in Australia.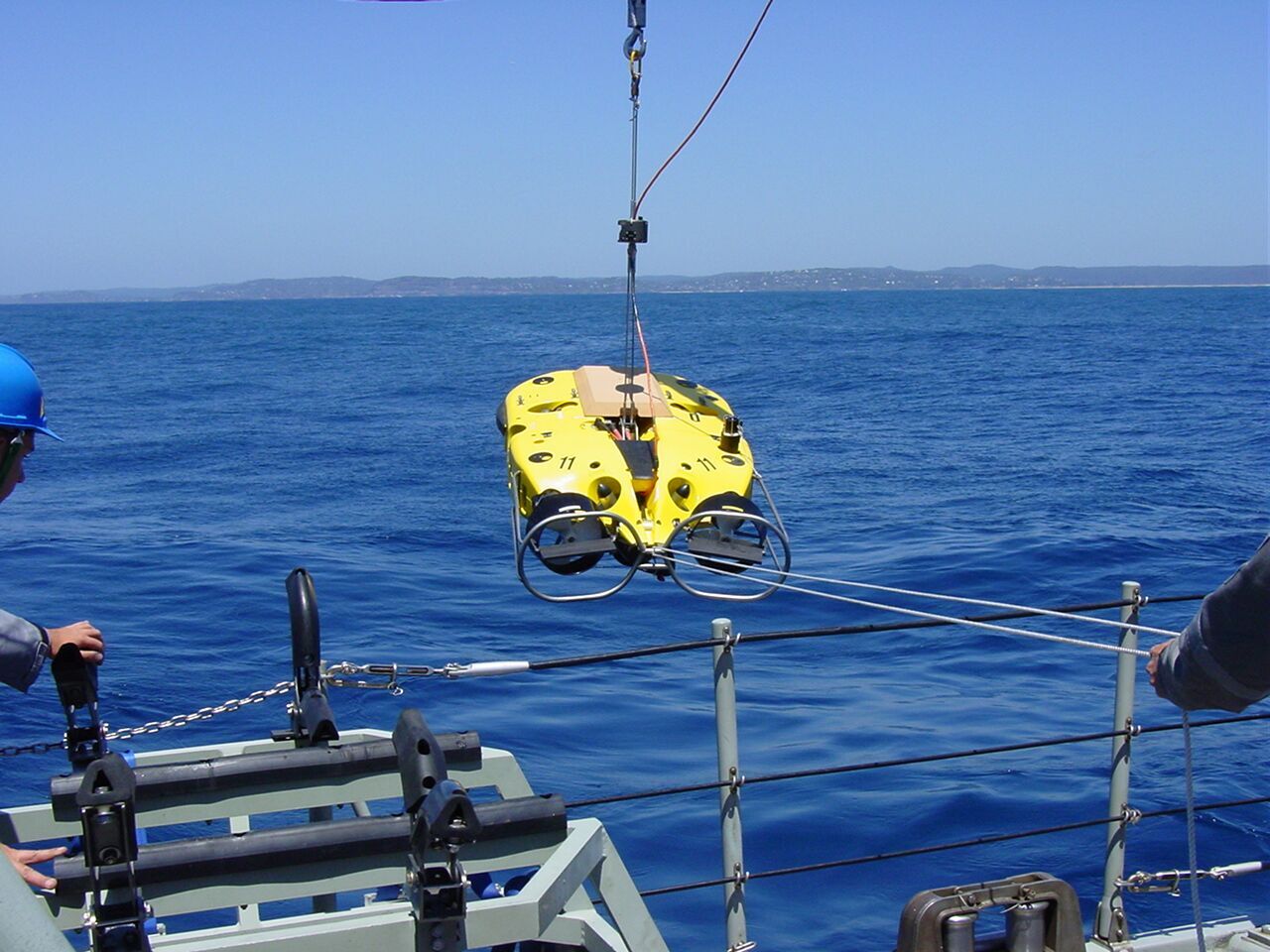 Double Eagle Mine Disposal Vehicle operated from Huon Class Minehunter Coastal.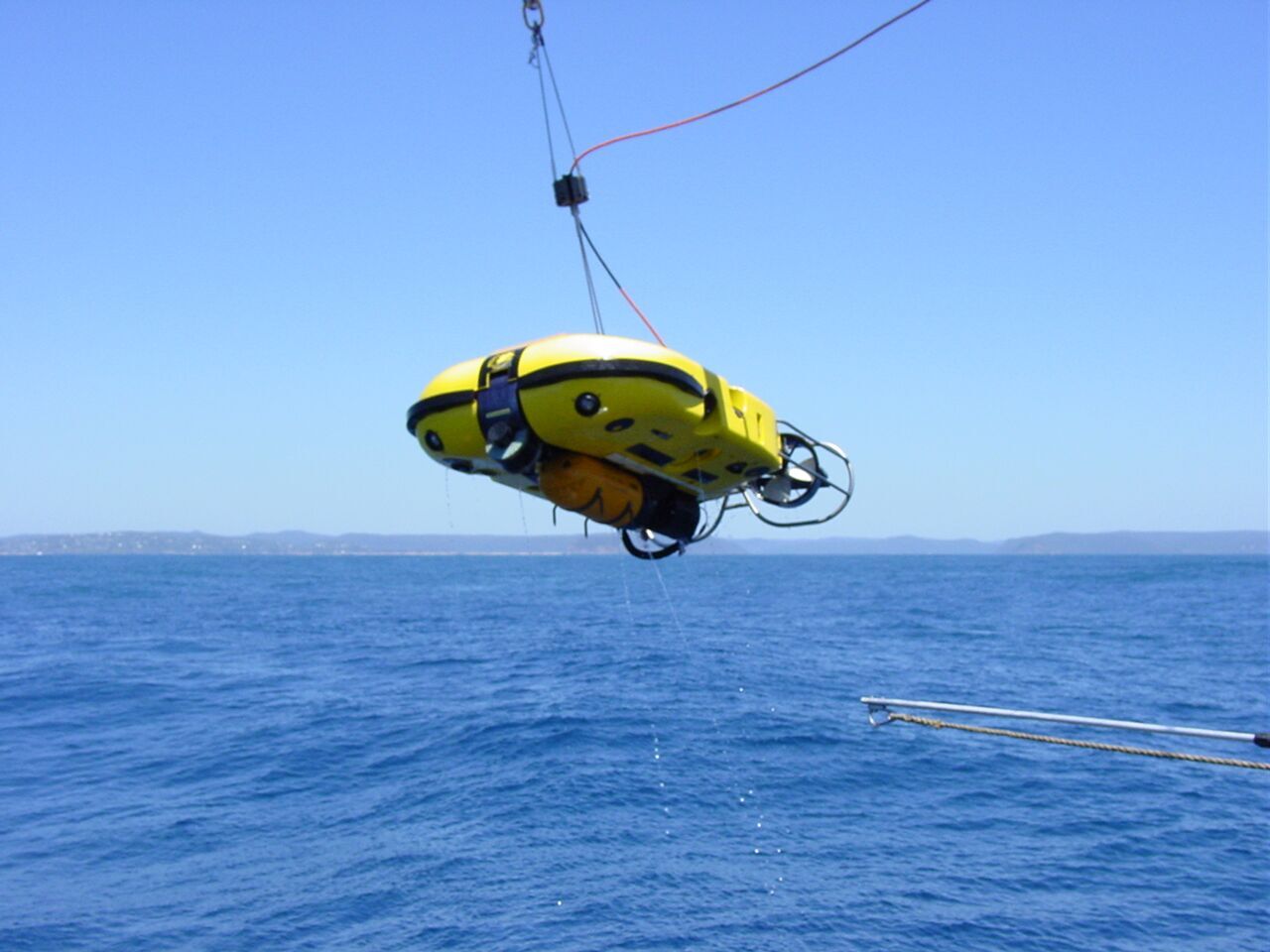 The Double Eagle system enables deployment of DAMDIC mine disposal charges for assured mine clearance.
Read More:

Double Eagle Downunder (410 KB)
---