Army Innovation Award – Robotic Z-Boat
Army Innovation Award – Robotic Z-Boat
BlueZone Group (BZG) is pleased to announce the award of order to UVS Pty Ltd, for the supply of three robotic "Z-Boats" to The Royal Australian Army. This order comes as a direct result of BZG's participation in Army Innovation Day (AID) 2016, where the lead theme was 'manned and unmanned teaming for the soldier.' The AID 2016 is a part of the Army Innovation Investigation Program, that helps to shape the Army's capability and its approach to the challenges of modern war-fighting.

BlueZone Group General Manager of Defence, Andrew Hazell, said: "BlueZone Group's exhibiting of the Teledyne OceanScience Z- Boat at AID 2016, had attracted a large amount of attention from the AID delegates." "We found the Army Innovation Day experience to be a thoroughly refreshing way to approach innovation for the Australian Defence Force." "The Innovation Day initiative was an ideal low-logistics way for Small and Medium-sized Enterprises (SMEs), to introduce innovative technologies to the Army and to have a detailed conversation with potential users in an atmosphere of collaboration."
Army Innovation Day is an example of the Army, in conjunction with the Centre for Defence Industry Capability (CDIC), delivering on a promise to increase and improve engagement with innovative SMEs.

Following AID 2016, BlueZone Group met with the Army and quickly developed novel capability options for the provision of a Z-Boat fleet. These capabilities will make significant contributions to the Army's urgent and pressing needs to de-risk the riverine environment and will provide users with comprehensive and accurate data to assist a broad range of operations – including humanitarian relief.
The Z-Boat project is an excellent example of Army innovation through collaboration with technologically agile SMEs, like the BlueZone Group.
Three variants of Z-Boat will provide:  
Hydrographic Survey. This technology will enable multibeam bathymetric and LiDAR surveys of the coastal and riverine
environment, to enable entry and safe passage into the environments. The Z-Boat may be operated under remote control or in an autonomous waypoint-following mode.
Flow and Current Monitoring. This capability will be implemented with an Acoustic Doppler Current Profiler (ADCP) payload to gather information on river flow, to support the Army's bridging activities and general surveillance.
Intelligence, Surveillance & Reconnaissance (ISR).

A general ISR capability will be developed by incorporating video and infrared cameras, that are complemented by a laser survey. Real-time transmission of data from operator/shore will be supported. Concepts of operation may include a Riverine Scout Boat.
The Z-Boat is a strong example of robotic technology, that takes the soldier out of the danger zone and supports manned-unmanned teaming (MuMT), for a combined army team in a joint environment. The Riverine Scout Boat can be deployed into areas of uncertain hostility, and confirm or deny the presence of hostile forces to de-risk the riverine environment. For river measurement, the Z-Boat can be deployed in dangerous (e.g. flooding & fast-flowing) rivers, or other rivers where hazards exist (e.g. crocodile attack or bio-hazards). The payload capability of the Z-Boat could be used for munitions re-supply to support enhanced precision lethality.

Andrew Hazell said that "the Z-Boat was a strong example of a novel capability that the Navy could also be considered for a littoral survey and rapid environmental assessment projects, such as SEA1770 and SEA2400." "The capability for in-shore and coastal bathymetric surveys using the autonomous waypoint, following the function of the Z-Boat, is an innovative approach that may be a benefit for these projects." "BlueZone Group is well placed to support autonomous and robotic maritime technology for the ADF, as we have a track record of supporting a number of System Project Offices, through our ongoing maintenance of the SAAB Double Eagle Mine Disposal System, since 2000; the Liquid Robotics Wave Gliders; Seabotix ROVs, and Hydroid REMUS Autonomous Underwater Vehicles."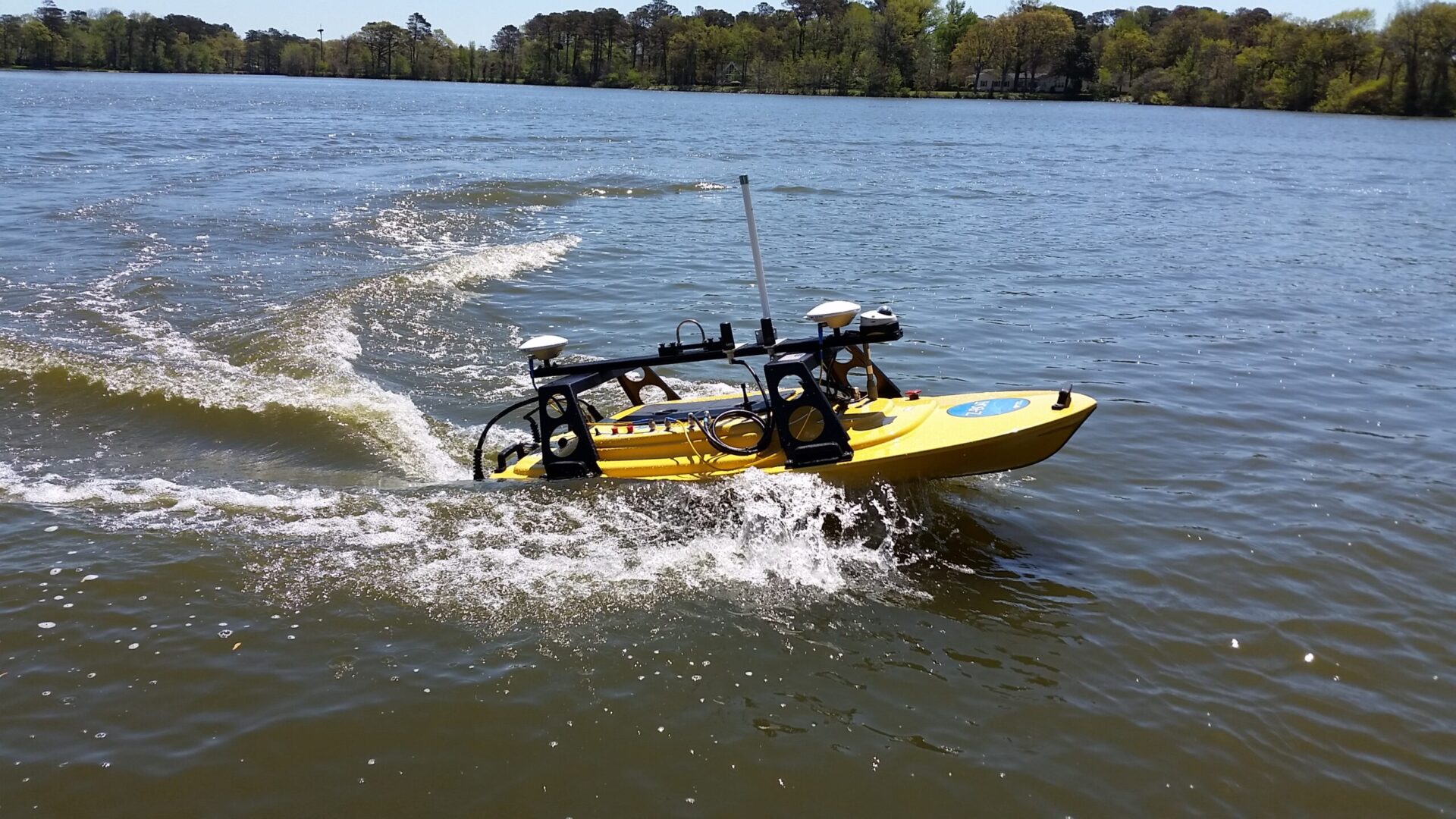 Robotic Z-Boat capable of speeds of up to 6 knots.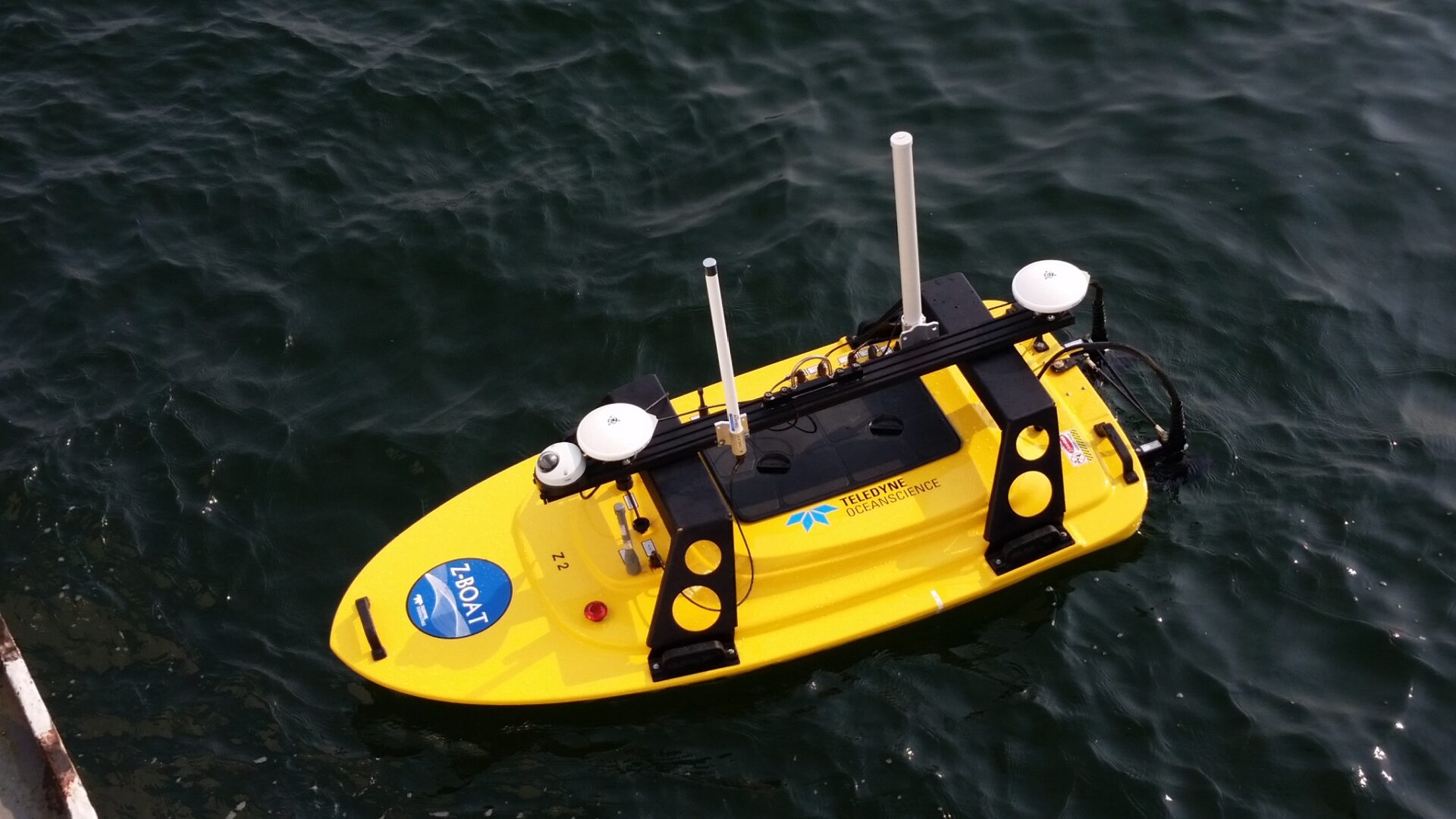 Robotic Z-Boat configured for survey operation.