RDA Hunter – 2021 Defence Industry Technology Expo
RDA Hunter – 2021 Defence Industry Technology Expo
STEM Students learn about Defence industry careers
RDA Hunter hosted the 2021 Defence Industry Technology Expo in March 2021. It was an opportunity for Hunter businesses from the Defence industry to show STEM students the different and exciting technologies involved in defence and to talk to them about potential careers in the industry.
BlueZone Group is proud to work with and mentor students to help them maintain their interests and develop STEM skills. STEM skills are in high demand now and will be well into the future. CEO Elizabeth Karpiel and Andrew Roth represented our company and were impressed with the enthusiasm shown by the students.
The Defence industry goes far beyond the Department of Defence. This was an excellent opportunity to give students an insight into the other organisations in the industry and could help them when making decisions for their studies and on the career paths that may even lead into Defence.
#AheadoftheTide #BlueZone #RDAHunter #MEProgram #Technology #STEM #STEMSkills #FutureEngineers #DefenceCareers #ROV #UUV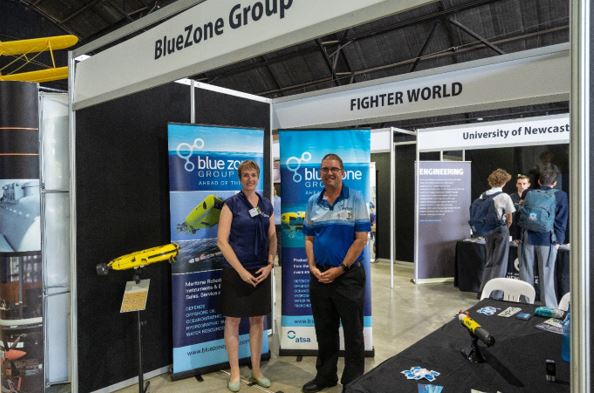 BlueZone representatives: Elizabeth and Andrew, at the RDA Hunter Defence Industry Technology Expo.
---